Companies and organizations interested in bioplastics and biocomposites are invited to join CB
2
. Becoming a member has many advantages including leveraging research and development efforts through the center's projects, receiving access to technologies developed by the center and having access to scientists and undergraduate and graduate students for future employment.
BENEFITS FOR INDUSTRY MEMBERS
Direct the center's research projects and mentor ongoing projects
Access to technical data developed by the center before anyone else
Industry networking opportunities
Access to world-class facilities and researchers
Recruit scientists and students trained in the field of bioplastics and biocomposites
Membership is a fraction of a full-time employee
Reduced overhead costs on research projects
Leverage research funds
Your company name on CB2 communication materials
ANNUAL MEMBERSHIP FEE
A graduated membership fee based on the number of employees will be used. Full members have a minimum of 10 votes and those with fewer than 10 votes are associate members.
| | | |
| --- | --- | --- |
| COMPANY SIZE | MINIMUM MEMBERSHIP FEE | VOTES |
| Large (+500 employees) | $30,000 | 10 |
| Small (1 to 499 employees) | $15,000 | 5 |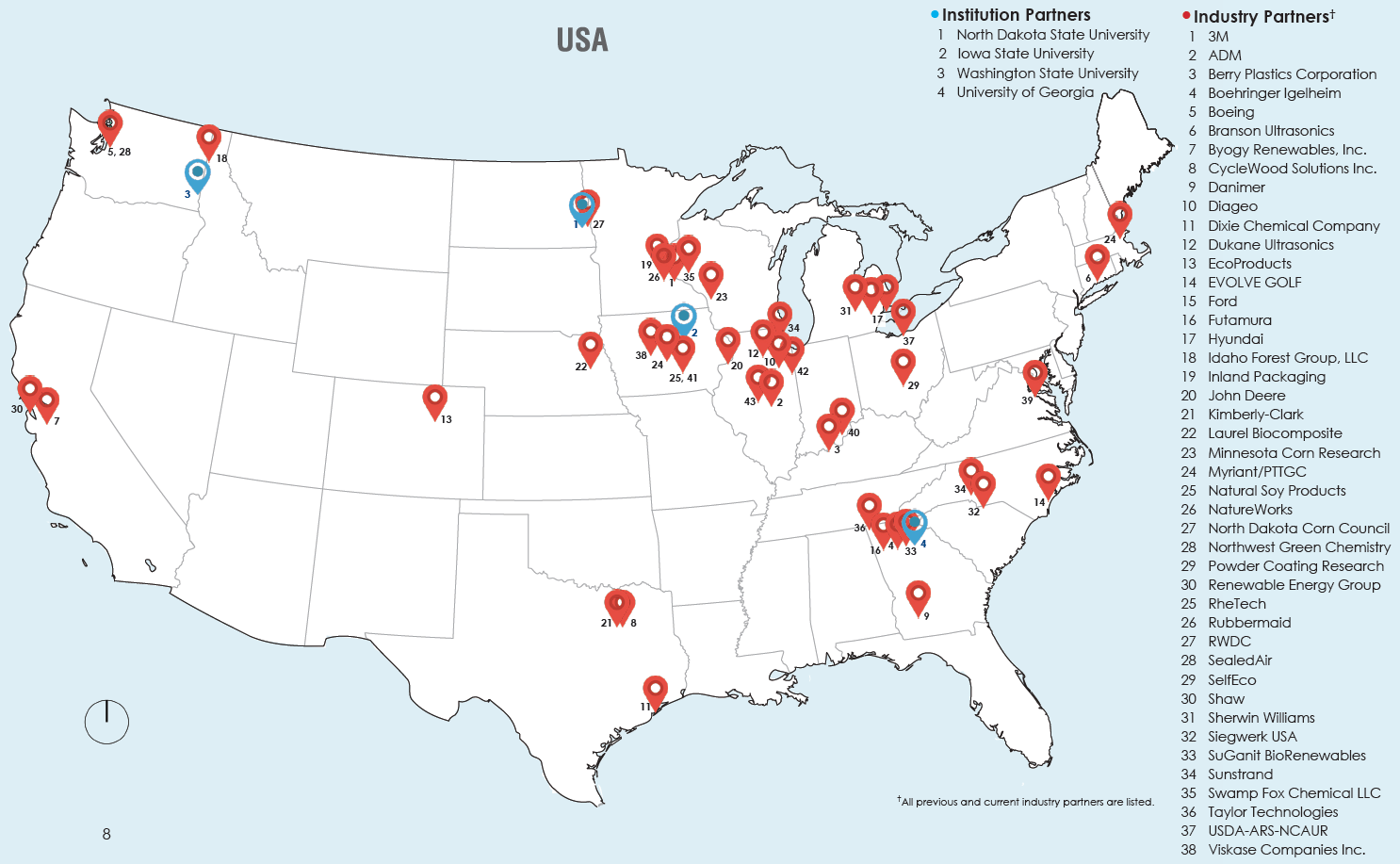 SAVE THE DATE
CB2 Industry Advisory Board Spring Meeting
May 21-22, 2019
UNIVERSITY OF GEORGIA
ATHENS, GA